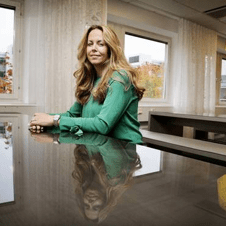 Helena Sjöberg
CHRO
What is the most fun part about your job?
To enable - together with my team – a daily impact driving the important People topics like engagement, development and cultural change.
Do you know the names of all employees?
Oh no – not yet – but I truly believe in close interaction and one-to-one relationships so I am working on my onboarding still since I have only been here since September!
When you're not working, what do you do?
Family with 3 kids and a dog takes it's shared part of my free time 😊 but the true mindfulness/load my battery hobby is dressage riding!
What kind of music do you prefer to listen to? 
I am a bit of a 'all-eater' when it comes to music – really love and feel very proud of Swedish talents like Laleh and Darin who are such role models for the many!
Where do you prefer to go when travelling?
Roslagen where we have our summer cottage – but also Italy (for the food!) and England (for the horses and landscape!) are favorite places!