Assisterande Restaurangchef till Pop House Hotel - Food & Bar
På Djurgården i Stockholm ligger Pop House Hotel på bekvämt avstånd från City och Gamla Stan. Hotellet ligger i "musikens hus" där även populära ABBA The Museum ryms. Detta gör att vi har besökare från hela världen. Granne till oss ligger även Gröna Lund. I det nybyggda glashuset har vi live-musik och event. Pop House Food & Bar serverar en bistromeny med influenser från hela Europa. Här är maten alltid tillagad med kärlek och med säsongens bästa råvaror.
I tider som dessa så har vi temporärt stängt hotellet. Till våren planerar vi att öppna igen och vi ser positivt på framtiden. Till detta söker vi därför en driven Assisterande Restaurangchef.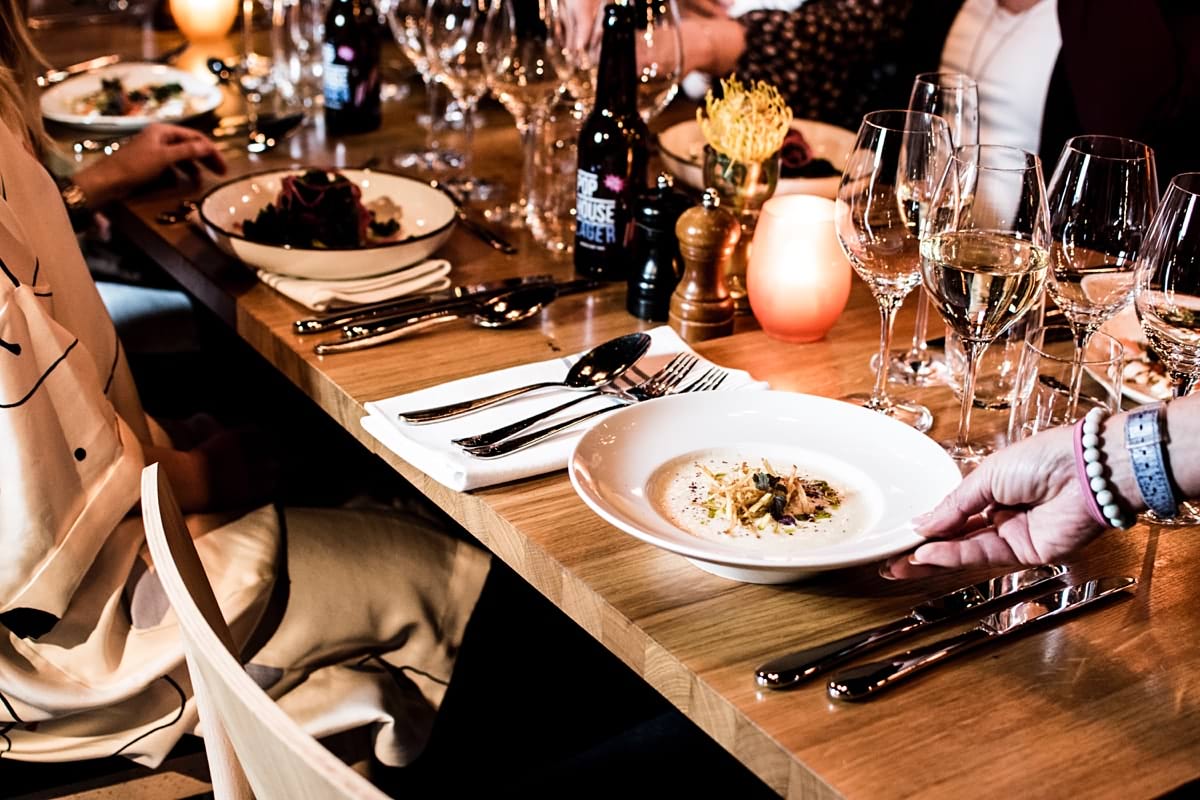 Om rollen

Då vår Restaurangchef har flera parallella projekt på gång på Djurgården så söker vi nu därför en någon som kan assistera honom och som kommer att ta stor plats. Du kommer att ha ansvar över driften i matsalen, säkerställa bemanning, gästupplevelsen, kommunikation och andra nyckeltal. Målsättning för rollen är att inom en snar framtid ta nästa kliv till Restaurangchef med det yttersta ansvaret. Antingen på POP HOUSE Food & Bar eller någon annan av våra restauranger på Djurgården.
Din profil
Vi tror att du har många års erfarenhet av restaurangbranschen och några år i ledande befattning. I karriären befinner du dig någonstans mellan en senior Hovmästare med utökat ansvar och en ställföreträdande restaurangchef som inom en snar framtid är redo att ta fulla ansvaret över en egen restaurang. Du har god kunskap om mat och dryck, leendet faller dig naturligt och dina kollegor får energi av att arbeta med dig.
Om tjänsten
Tjänsten inleds med en provanställning som efter 6 månader går över till en tillsvidareanställning. Tjänsten kommer att tillsättas så snart vi har ett bekräftat öppningsdatum, just nu är det preliminärt i maj. Denna tjänst ingår i tjänstemännens kollektivavtal mellan Visita och Unionen. Du rapporterar till Restaurangchef.
Or, know someone who would be a perfect fit? Let them know!