Kock till Restaurang 85
Pophouse-gruppen förvärvade Hasselbacken i början av 2019. Sommaren 2020 gjordes en omfattande renovering av restaurangen och skapade ett helt nytt koncept. Den nya restaurangen är metaforisk en blandning av anrik royalism och punkpoppigt bus – 85 är namnet som syftar till en underliggande tanke kring planetary food. Vi ger klassiker en liten knuff i rätt riktning i en av Stockholms mest spännande restauranglokaler – med 200 års anor av fest och flärd – för att åter igen etablera oss som en ikon bland Stockholms nöjesnästen samt för att föra matkulturen vidare in i framtiden.
Utöver restaurang erbjuder Hotell Hasselbacken 113 hotellrum, möteslokaler för upp till 300 personer, festlokaler samt relaxavdelning. I vår lummiga trädgård kan man umgås med sina kollegor, familj, vänner eller varför inte sin dejt och utmana varandra på 5-kamp. Vi har allt från utomhuspingis till boule.
I tider som dessa så har vi temporärt stängt hotellet. Till våren planerar vi att öppna igen och vi ser positivt på framtiden. Till detta söker vi därför erfarna kockar.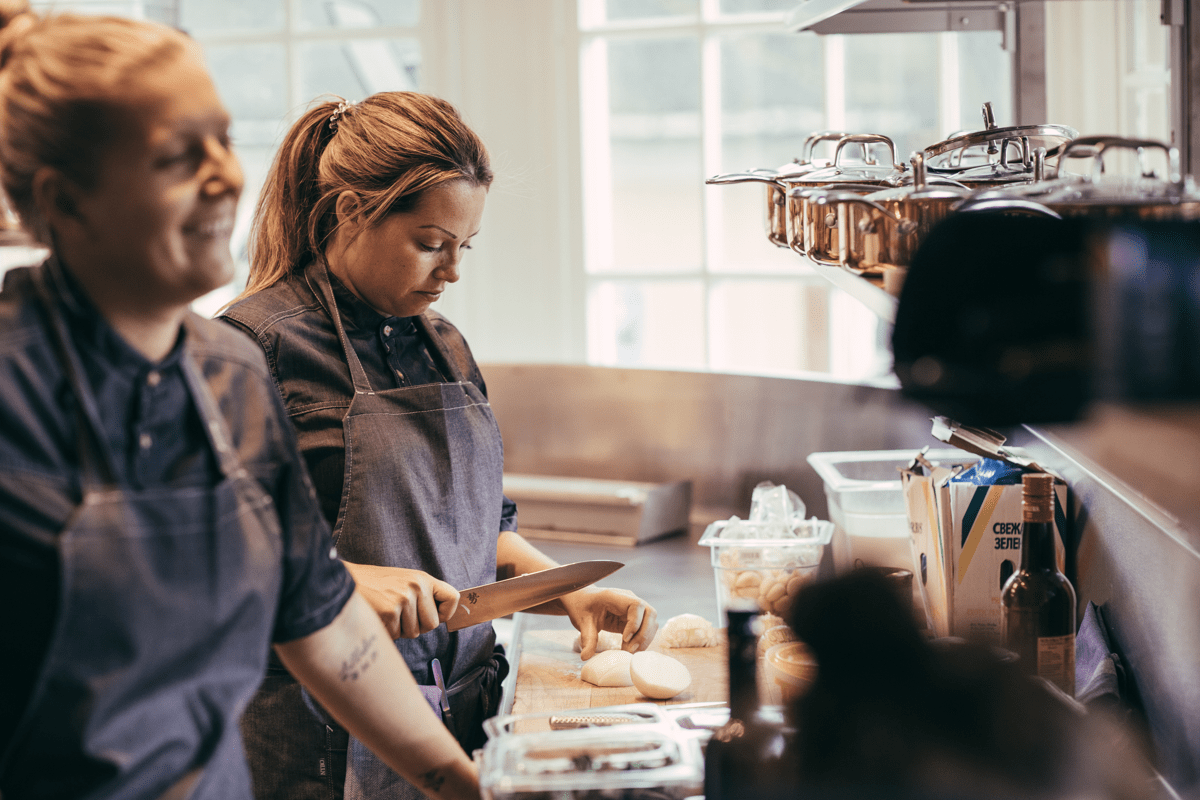 OM ROLLEN
Som kock kommer du att ha en viktig roll på Hasselbacken. I rollen krävs det att du har en hög grad av kvalitetsmedvetenhet. Du kommer arbeta både med á la carte samt med event och bankett vilket betyder att arbetsdagarna varierar. Du kommer att vara med och laga svenska klassiker men som även flörtar brett med de internationella köken.
I rollen jobbar du med sedvanliga arbetsuppgifter inom kockyrket. Du ansvarar för produktionen på din station och bidrar till att utveckla menyerna. Du är behjälplig där det behövs och ser till att köket alltid är rent och i ordning.
I rollen är det viktigt att säkerställa kvalitén i hela ledet, från förberedelser till gästens upplevelse vid bordet. Du lägger stor vikt vid att hålla god kommunikation med ditt team i köket samt serveringspersonalen som är en viktig spelare mellan dig och gästen.
OM DIG
Du har en lång erfarenhet inom branschen och fullkomligt älskar det du gör. Du gillar att bidra till både slutprodukterna och gruppdynamiken i köket och restaurangen. Du är strukturerad och har god vana av att följa rutiner samt förbättra och förfina de processer som behövs för att säkerställa en god kvalité.  Du tycker om att sprida positiv energi och är en riktig lagspelare. Du älskar att ge gästerna det oväntade genom att "push the boundaries".
Om tjänsten
Tjänsten inleds med en provanställning som efter 6 månader går över till en tillsvidareanställning. Tjänsten kommer att tillsättas så snart vi har ett bekräftat öppningsdatum, just nu är det preliminärt i maj. Denna tjänst ingår i kollektivavtalet mellan Visita och HRF. Du rapporterar till Kökschefen.
Or, know someone who would be a perfect fit? Let them know!