Pop House Hotell
Kom och bli en del av Pop House Hotell - ett tillhåll för roligheter, samkväm och oliktänkande! På Djurgården mitt i Stockholm ligger Pop House Hotell på bekvämt avstånd från City och Gamla Stan. I huset finns, utöver ABBA The Museum, Pop House Hotell med restaurang & bar, det nybyggda Glashuset med live-musik och events. 
Om rollen
Vi söker nu efter kreativa Bartenders som vill sätta Pop House Hotell på barkartan! Som Bartender kommer du jobba i den omtalade cocktailbaren belägen i den energifyllda och vibrerande restaurangen. Som Bartender älskar du att ge gästerna det oväntade och brinner för serviceyrket. Du säkerställer att gästen är i fokus från ankomst tills dess att gästen lämnar, självklart nöjd och belåten.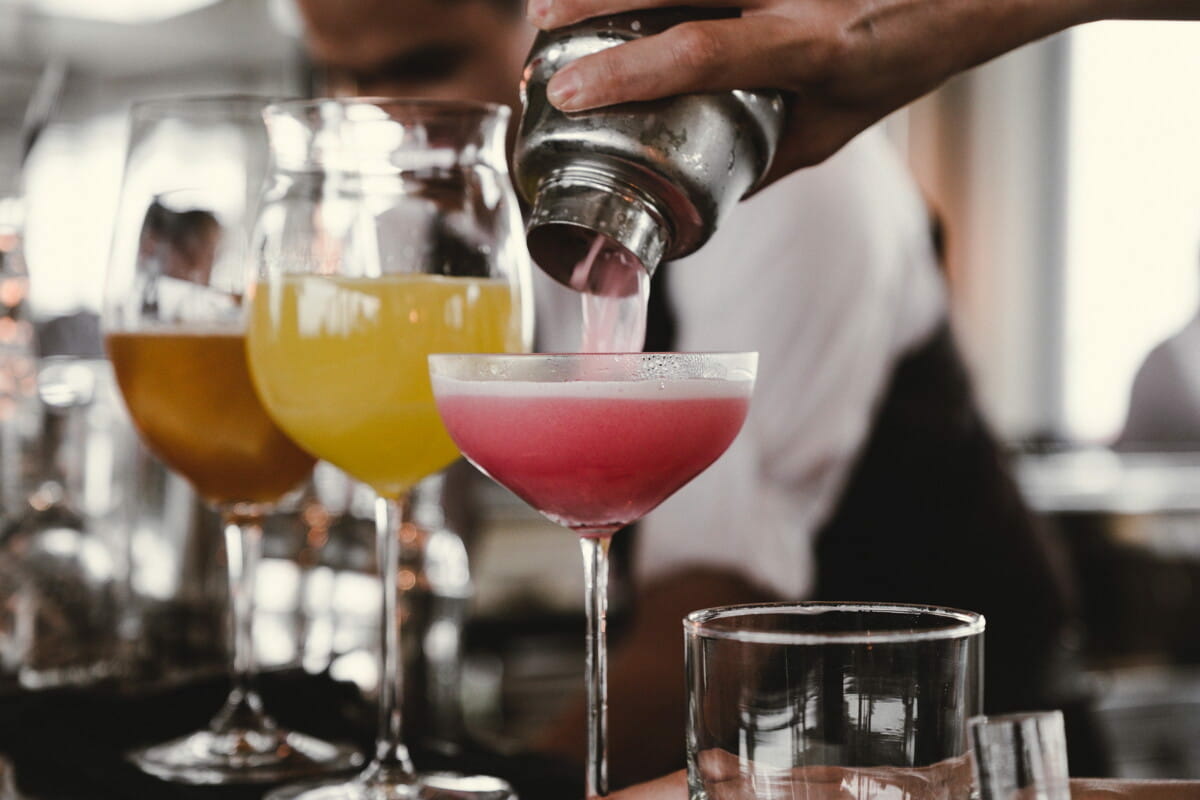 Om dig
Du har ett stort intresse för drycker och är kunnig inom området. Du är kreativ och testar gärna nya smakkombinationer som överraskar gästerna. Du lägger stor vikt vid att hålla god kommunikation med hela ditt team, hålla god ordning omkring dig och förmedla din passion för service och dryck.
Du tycker om att sprida positiv energi, har erfarenhet av både små cocktailbarer där detaljerna är viktiga samt event och stora middagar där du har arbetat med volym. Du har öga för detaljer, är strukturerad och har god vana av att följa rutiner samt förbättra och förfina de processer som behövs för att säkerställa att gästen får en fantastisk upplevelse. Att samarbeta med dina kollegor för att uppnå en hög kvalité är något du lägger stor vikt i och älskar att överträffa dina gäster och ha roligt på jobbet.
Meriterande om du har gått en sommelierutbildning eller en bartenderutbildning. Det är även meriterande om du gått en STAD-utbildning.
Om tjänsten
Vi söker både heltidsanställningar och deltidsanställningar. Vi har långa öppettider därför kan arbetspass komma att förläggas under kvällar, nätter och helger. Denna tjänst ingår i kollektivavtalet mellan Visita och HRF. 
Vi är ett företag där du som anställd syns och får stor möjlighet att vara med och påverka. Vi har en avslappnad stämning och en platt organisation.
Att vi även är en del av Pop House-koncernen som inkluderar Pop House Hotel, ABBA The Museum, Cirkus och Hotell Hasselbacken gör att möjligheterna är oändliga. Hos oss har du möjlighet att utvecklas inom koncernen och få insikt i flera affärsområden med tiden och chans att kunna nå nya drömmar i karriärslivet.
Låter det intressant? Vi ser fram emot din ansökan!
Or, know someone who would be a perfect fit? Let them know!