Om Hasselbacken och Pop House Hotel
Hasselbackens har de senaste 30 åren varit en sovande juvel på ett av de bästa lägen i Stockholm. Nu jobbar vi på att ge tillbaka hotellet sin forna glans med över 200 års anor av fest och flärd för att återigen etablera oss som en ikon bland Stockholms nöjesnästen.
Sommaren 2020 gjorde vi en omfattande renovering av restaurangen och skapade ett helt nytt koncept. Den nya restaurangen är metaforisk, en blandning av anrik royalism och punkpoppigt bus – 85 är namnet som syftar till en underliggande tanke kring planetary food.
De kommande åren kommer utvecklingen av Hasselbacken ta sin utgångspunkt i de platser som tidigare varit bebyggda och innehåller en utställningslokal, hotellrum, ett spa, ett café och en ny reception. Dessutom byggs Hasselbackens terrass om med en intilliggande scen. 
Nedanför backen ligger Pop House Hotel. Hotellet ligger i "musikens hus" där även populära ABBA The Museum ryms. Detta gör att vi har besökare från hela världen. I det nybyggda glashuset har vi live-musik och event. Pop House restaurang serverar en bistromeny med influenser från hela Europa. Här är maten alltid tillagad med kärlek och med säsongens bästa råvaror.
Våra verksamheter på Djurgården ska bli en destination året runt, för både nationella och internationella besökare. För att lyckas med detta söker vi en eldsjäl som kommer stärka upp avdelningen Meeting & Event.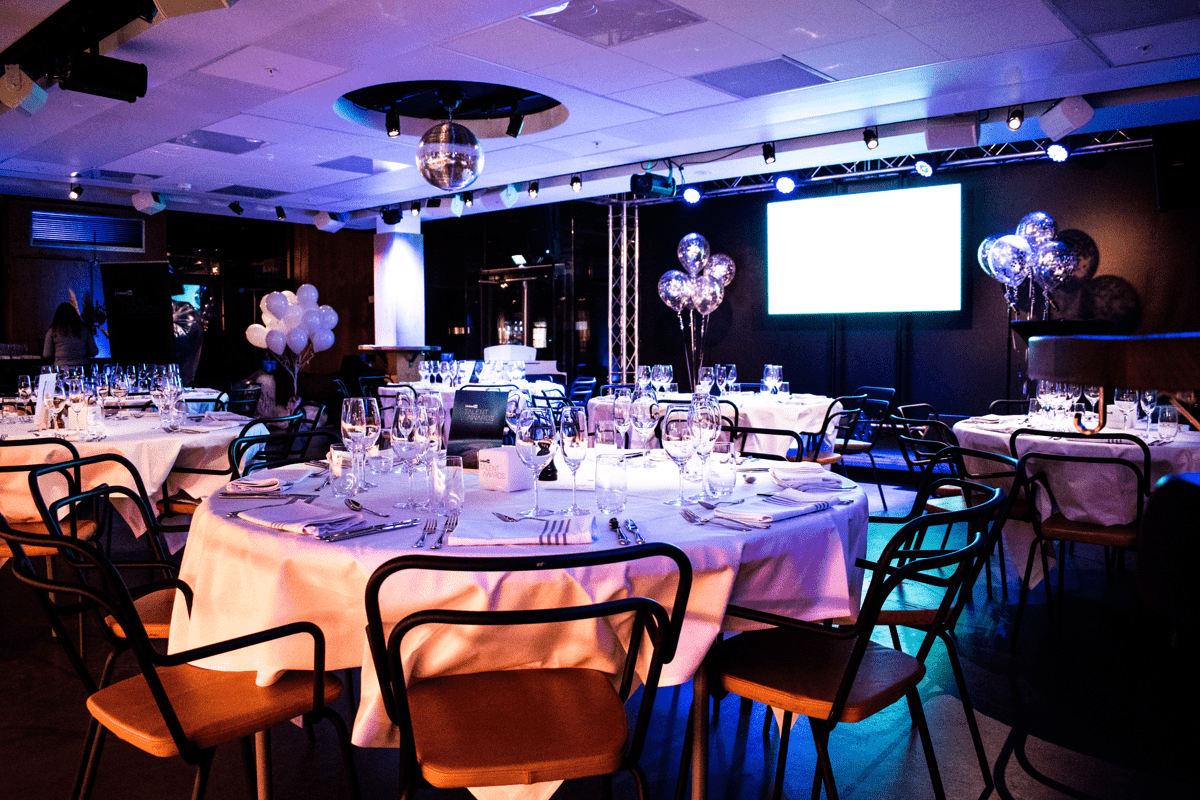 Om rollen
Som Hovmästare på avdelningen Meeting & Event har du en nyckelroll där du ansvarar för att säkerställa servicen och kvalitén för banketter och andra event så som konferenser, bröllop och andra större fester. Du agerar som förebild och är en servicestjärna. 
Du kommer att vara involverad i ett tidigt skede för planeringen av eventen tillsammans med projektledare från säljavdelningen och fram till genomförandet där du leder och fördelar arbetet. 
Ditt mål skall vara att inspirera, engagera samt motivera dina kollegor och få teamet att överträffa varje gästs förväntningar med en sagolik gästupplevelse.
Du arbetar med din närmsta chef och ser till att rutiner och regler efterlevs. 
Du säkerställer att hela teamet är noggrant förberedda och informerade inför kommande event. 
Andra arbetsuppgifter kan tillkomma.
För att lyckas med rollen behöver du vara orädd och ha hög social kompetens. Du kommer att ha ett mycket nära samarbete med flera avdelningar, bland annat Sales och F&B. 

Din profil
Du har en lång och gedigen erfarenhet av F&B och framför allt från event och bankett med stora sällskap. Du älskar utmaningar, är lösningsorienterad och brinner för detaljer. Din kunskap om mat och dryck är stor.  Du gillar att inspirera och leda andra och framförallt är du en service stjärna ut till finger spetsarna. Du talar och skriver obehindrat på båda svenska och engelska.
Om tjänsten
Tjänsten inleds med en provanställning på heltid som efter 6 månader går över till en tillsvidareanställning. Tjänsten kommer att tillsättas så snart som möjligt. Denna tjänst ingår i kollektivavtalet mellan Visita och HRF. Lönen bestäms efter överenskommelse. Du rapporterar till Meeting & Event Manager
Or, know someone who would be a perfect fit? Let them know!