CX Leadership Trainee
Did you just graduate with distinction from a master's degree? Are you aiming for a leadership position in a customer-oriented role? Apply for the CX Trainee position at Pophouse!
Are you a strategically minded and newly graduated alum with a master's degree (or equivalent) from a leading business school? Are you passionate about innovation, consumer behaviour and popular culture — and want to work in an international environment? Are you aiming for a leadership position in a customer-oriented role? We are now looking for a Customer Experience Leadership Trainee to Pophouse's head office in Stockholm. This is a one-year programme offering a route to a managerial position.
Who we are
Pophouse works with artists, creators and audiences to create the pop culture of tomorrow. We create, develop and acquire entertainment brands and concepts, in areas such as music, gaming, podcast and live performance. The company is co-owned and founded by Björn Ulvaeus, member of ABBA, and Conni Jonsson, chairperson and founder of EQT, together with Universal Music Group.
Our investment arm acquires music catalogues of world artists and nurtures the value of IP rights. Through our podcast companies Perfect Day and PodX, we drive growth in the rapidly evolving podcast market. With ABBA Voyage, we define the future of music and live entertainment. Through Space, the world's largest centre for gaming and digital culture, we engage the gaming generation. Space Academy is a subsidiary of Space where we teach thousands of teenagers of diverse backgrounds to code, making tech more equal.
The team members in our organisation come from a diverse range of companies such as Spotify, Verdane, Universal, Warner, Harry Potter, iZettle/Paypal, Morgan Stanley, Absolut Vodka and Microsoft. Sweden is our home, but the world is our market.
The customer experience team within Pophouse drives growth through brand building, concept development and marketing, and works closely with other parts of the organisation, including our entertainment R&D function, investments team and business areas.
The role
In your role, you will support our CX leaders doing research, analysis and presentation work in important strategic processes and projects, both on a group level and for brands and initiatives within the company portfolio. You will also prepare and summarise meetings, create and project roadmaps, write memos and advise CX leaders on internal and external improvements.
Through our newly established CX leadership trainee programme, you get to work closely with the customer experience leadership team, absorb their knowledge and support them in strategic and operational tasks. Your closest colleagues will be:

Chief Experience Officer Johan Almquist, former global SVP of marketing at Electrolux, CEO of brand consultancy Grow, and founder of creative lab A house, which is home of the SSE Business Lab and many other groundbreaking initiatives

Brand Director Kim Nyström, former global marketing manager at The Absolut Company and head of strategy for global vodka brand Our/Vodka

Marketing Director Maja Granberg, former global head of marketing management for Zettle by Paypal (previously named iZettle), and at various brand & marketing roles within Nordic Choice Hotels and The Absolut Company
As Pophouse grows quickly, there is a lot of room to gradually increase responsibility in all roles, and especially in this one. The role is made to create a steep learning curve, offering difficult problems to solve and quick progression.


Who you are/Qualifications
You just graduated with distinction from a master's degree (or equivalent) at a leading international business school, or are about to do so. You might have considered a role at a top-tier strategy or technology firm but you are also curious about the creative industries, passionate about music, podcast and gaming, and would like to follow your passion, combining personal and professional interests in your new job.

Personal traits:
○ Structured: Knows how to map, analyse and break down problems. Can structure and take control of many tasks at the same time. Good at working based on given instructions.

○ Dynamic: Thrives in an environment that requires constant adaptation to conditions that change rapidly.

○ Enterprising: Sees what needs to be done and has the ambition to solve tasks on her own and take responsibility, also when no one says exactly what needs to be done.

○ Ambitious: Sets high goals and puts a lot of effort into achieving them.

○ Open minded: Enjoys meeting and dealing with many different types of people, who are all special in their own way.

○ Fluent in Business English and extraordinary verbal and writing skills
This full-time, paid trainee programme will begin September 1, 2022 and continue for one year. Our intention post September 1, 2023 is to shape a new role within Pophouse for the same person, based upon learnings from the completed period, to create a great fit between the individual and the future role.
The last day to apply is June 30th, but please note that position might be filled before the last day of applying. We look forward to you application!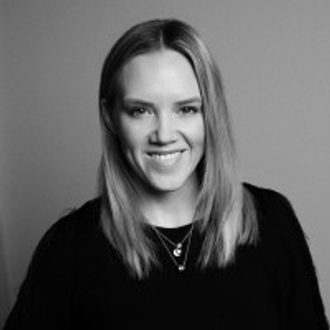 Contact
Kim Nyström
Head of Brand and Concept – Marketing
OUR CULTURE
For us, what we do is not just work. It's a way of life. Constantly curious, we embrace change. This is the way we PLAY.
CX Leadership Trainee
Did you just graduate with distinction from a master's degree? Are you aiming for a leadership position in a customer-oriented role? Apply for the CX Trainee position at Pophouse!
Loading application form
Already working at Pophouse Entertainment?
Let's recruit together and find your next colleague.