Finance
·
Mamma Mia! The Party
Ekonomiansvarig till Mamma Mia! The Party
Mamma Mia! The Party är en unik show- och middagsupplevelse som hade premiär 2016 på Tyrol i Stockholm. "Partyt" har nu flyttat vidare till Rondo i Göteborg där det spelas sedan oktober 2021. Produktionsbolaget, med Björn Ulvaeus som exekutiv producent, omfattas av ett team om fem personer som sitter i nya fina lokaler mitt i Stockholms city. Utöver det finns en ensemble om ca 50 personer som alla utgår från Rondo.

Om tjänsten
Som ekonomiansvarig arbetar du operativt med bl.a.:
Ansvara för fakturasystemet (fd CentSoft, heter numera Rillion One) – Ta hand om alla inkommande fakturor, skicka ut för attest osv
Ansvara för all bokföring i FortNox: löpande bokföring, in- och utbetalningar avskrivningar mm
Leverantörsbetalningar (via Fortnox/bank)
Löner (kontor + ensemble). Lönerna görs i Fortnox.
Avstämningar av balansräkning månadsvis
Ekonomiapportering (månadsvis och efter ök)
Personalhantering (lön, pensionsfrågor mm)
Skattedeklarationer (moms och arbetsgivardeklarationer)
Bokslutsarbete
Kontakt med revisorer, bank och försäkringsbolag
Stöd till verksamheten i ekonomiska frågeställningar
Du kommer att rapportera direkt till bolagets GM och koncernens ekonomichef.
Din profil
Du har en avslutad eftergymnasial utbildning inom ekonomi och har minst 2-3 års erfarenhet i rollen som ekonomiansvarig med liknande arbetsuppgifter.
Vi söker dig som vill ta eget ansvar att driva arbetet framåt med god kvalitet. Vidare är du prestigelös, flexibel, en lagspelare med driv och struktur. Då tjänsten inkluderar mycket kontakter, internt som externt, är det viktigt att du är lyhörd, social och smidig i ditt sätt att kommunicera. Utöver det ser vi gärna att du har god IT-vana och behärskar det svenska och engelska språket obehindrat i tal och skrift.
Vad vi erbjuder
Hos oss arbetar du i en liten organisation med högt i tak i en händelserik miljö. Tjänsten omfattar 50-75% och tjänstgöringsformen är tillsvidare med 6 månaders provanställning med start 15 augusti. Placeringsort är Stockholm city.

Du är välkommen med din ansökan (CV samt personligt brev) så snart möjligt, dock senast 30 juni. Intervjuer sker löpande.
Varmt välkommen med din ansökan!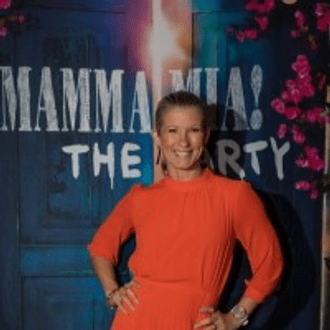 OUR CULTURE
For us, what we do is not just work. It's a way of life. Constantly curious, we embrace change. This is the way we PLAY.
Finance
·
Mamma Mia! The Party
Ekonomiansvarig till Mamma Mia! The Party
Loading application form
Already working at Pophouse Entertainment?
Let's recruit together and find your next colleague.