Brand & Marketing
·
Head office
Platform Development Manager (Stockholm)
Do you have a passion for entertainment and the ability to analyze and optimize digital platforms to ensure maximum impact and ROI?
POPHOUSE ENTERTAINMENT

Pophouse is a pioneer - investing in and developing intellectual property and companies within the entertainment industry. We invest capital, creativity, and passion to unlock the power of entertainment. This is our purpose, and what we love to do. 
At Pophouse, we amplify the value of our brands by working passionately on developing them into next-generation entertainment experiences and connecting them to new audiences. 

ROLE AND RESPONSIBILITIES
At Pophouse, we are pioneers in the ever-evolving digital marketing landscape. We are now seeking a Platform Development Manager to lead the development and management of our digital brand and marketing ecosystem, as well as fan engagement initiatives. This role offers a unique opportunity to shape our digital presence, explore web3 opportunities, and above all, build meaningful relationships with fans and customers.

Digital Brand and Marketing Ecosystem:
As the Platform Development Manager, you will be responsible for crafting and executing our digital brand and marketing strategy. Your role is pivotal in keeping us at the forefront of industry trends and emerging technologies.
ROI Optimization:
You will analyze and optimize our digital platforms to ensure we achieve maximum impact and ROI. Your data-driven strategies will be instrumental in enhancing the efficiency and effectiveness of our digital marketing campaigns.
Core Brand & Marketing Insight Tools:
Managing and harnessing the power of our core brand and marketing insight tools will be a key aspect of your role. Your oversight will ensure these tools are effectively leveraged to inform our decision-making.
Fan Engagement Initiatives:
Create and lead fan engagement initiatives to foster a loyal and enthusiastic fan base. Develop and execute creative strategies to engage fans across various digital platforms, creating a sense of community and excitement around our brand.
Website Development:
Taking ownership of our website development, you will ensure it aligns seamlessly with our brand and marketing objectives. Collaboration with developers and designers will be essential to enhance user experience and functionality.
Web3 Opportunities:
Your role extends into the realm of web3 opportunities. You will be responsible for exploring and evaluating web3 technologies, including blockchain and NFTs, to assess their integration potential into our digital strategy. Staying at the forefront of web3 developments is paramount.

ARE YOU WHOM WE ARE LOOKING FOR? 
A tech-forward mindset with a strong curiosity for emerging technologies and digital trends.
Proactive and excited by the chance to be part of a young, fast-moving, and ever-changing company with a strong entrepreneurial spirit.
A Bachelor's degree in Marketing, Business, Computer Science, or a related field.
Proven expertise in digital marketing and platform development.
Proficiency in digital marketing tools, analytics platforms, and content management systems.
Familiarity with web3 technologies and their applicability.
Exceptional analytical, problem-solving, and project management skills.
Effective communication and leadership capabilities.
Collaboration skills, essential for working within cross-functional teams.
Demonstrated ability to optimize digital marketing campaigns for ROI.
Excellent communication and interpersonal skills, with the ability to collaborate effectively with cross-functional teams and stakeholders.
This is a full-time fixed-term employment for the duration of 12 months, with possibility for extension. The position is to be filled as soon as possible, preferably October 2023. You will be based in Stockholm and report to Brand and Marketing Director.

The last day to apply is September 30th, but the position can be filled earlier so please apply as soon as possible.

Department

Brand & Marketing

Locations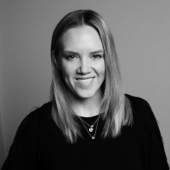 Contact
Kim Nyström
Brand & Marketing Director – Brand & Marketing
OUR CULTURE
For us, what we do is not just work. It's a way of life. Constantly curious, we embrace change. This is the way we PLAY.
Brand & Marketing
·
Head office
Platform Development Manager (Stockholm)
Do you have a passion for entertainment and the ability to analyze and optimize digital platforms to ensure maximum impact and ROI?
Loading application form
Already working at Pophouse Entertainment?
Let's recruit together and find your next colleague.