Nu letar vi efter en kock som vill vara med och återskapa Hasselbackens storhetstid!
OM HASSELBACKEN
Från Bellmans dagar, ända fram till 1970-talet var Hasselbacken ett av Stockholms mest välbesökta nöjesetablissemang. Under glansdagarna fanns bland annat Moriska paviljongen, en kringbyggd terrass och musikscen nedanför Hasselbackens huvudbyggnad.
Hotell Hasselbacken erbjuder idag 113 hotellrum, möteslokaler för upp till 300 personer, festlokaler samt relaxavdelning. På terrassen med utsikt över den lummiga trädgården kan gästerna koppla av efter en stressig dag och därefter är man välkommen att äta middag i vår eleganta restaurang Hasselbacken eller lobbybaren.
Hotellet är beläget på Djurgården, 10 minuter från city och ett stenkast från bland annat Cirkus Arena, ABBA The Museum, Pop House Hotel och Gröna Lund.

År 2019 förvärvade Pophouse Entertainment Group hotellet och målet har sedan dess varit glasklart, vi ska återskapa Hasselbackens storhetstid! I ett led i detta har konferensrummen, trädgården, publika ytor och restaurangen genomgått omfattande renoveringar.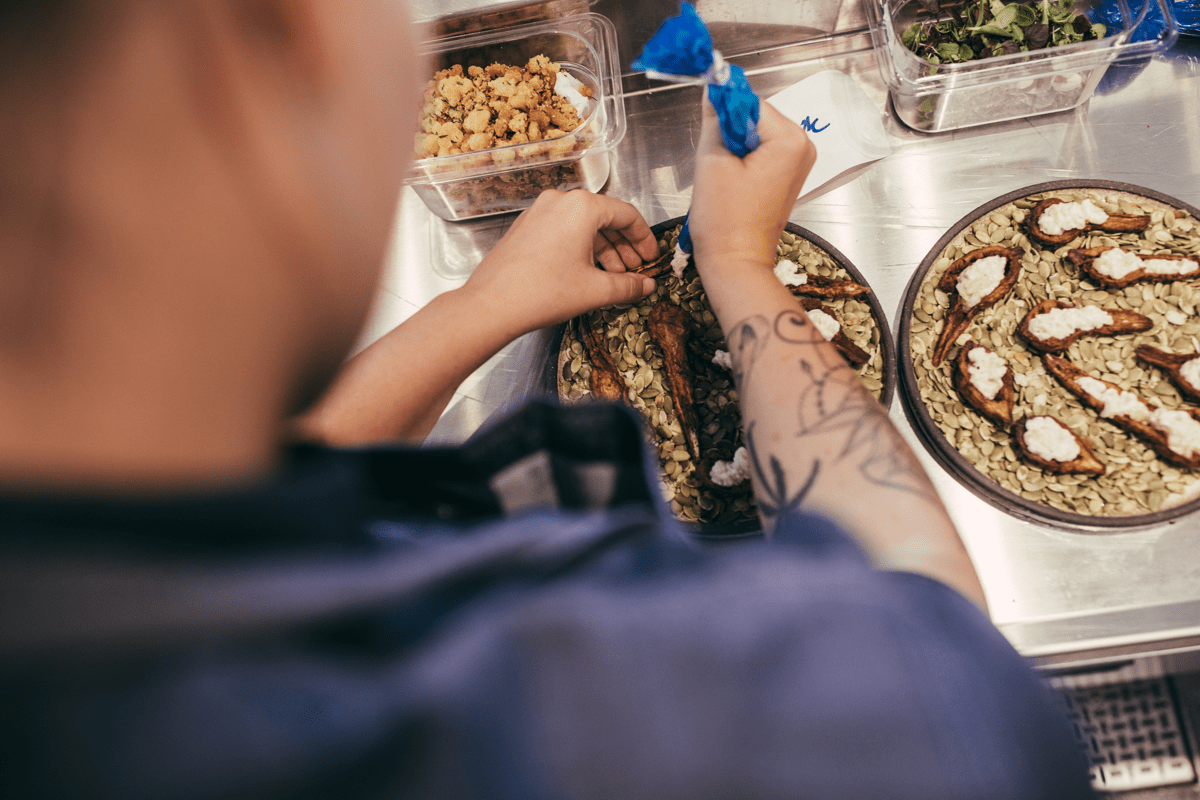 OM ROLLEN

Som kock kommer du att ha en viktig roll på Hasselbacken. I rollen krävs det att du har en hög grad av kvalitetsmedvetenhet. Du kommer arbeta både med á la carte samt med event och bankett vilket betyder att arbetsdagarna kan variera. Du kommer att vara med och laga svenska klassiker men som även flörtar brett med de internationella köken.
I rollen jobbar du med sedvanliga arbetsuppgifter inom kockyrket. Du ansvarar för produktionen på din station och bidrar till att utveckla menyerna. Du är behjälplig där det behövs och ser till att köket alltid är rent och i ordning.
I rollen är det viktigt att säkerställa kvalitén i hela ledet, från förberedelser till gästens upplevelse vid bordet. Du lägger stor vikt vid att hålla god kommunikation med ditt team i köket samt serveringspersonalen som är en viktig spelare mellan dig och gästen.
OM DIG
Du har en lång erfarenhet inom branschen och fullkomligt älskar det du gör. Du gillar att bidra till både slutprodukterna och gruppdynamiken i köket och restaurangen. Du är strukturerad och har god vana av att följa rutiner samt förbättra och förfina de processer som behövs för att säkerställa en god kvalité.  Du tycker om att sprida positiv energi och är en riktig lagspelare. Våra värderingar är passion, kunskap och omtanke och vi ser att du delar dessa värderingar och att du lever efter dessa i ditt dagliga arbete.  
OM TJÄNSTEN

Tjänsten inleds med en provanställning som efter 6 månader övergår till en tillsvidareanställning. Intervjuer sker löpande och anställning kan ske innan sista ansökningsdag. 
Or, know someone who would be a perfect fit? Let them know!